Can Memory Foam Mattress Cause Back Pain?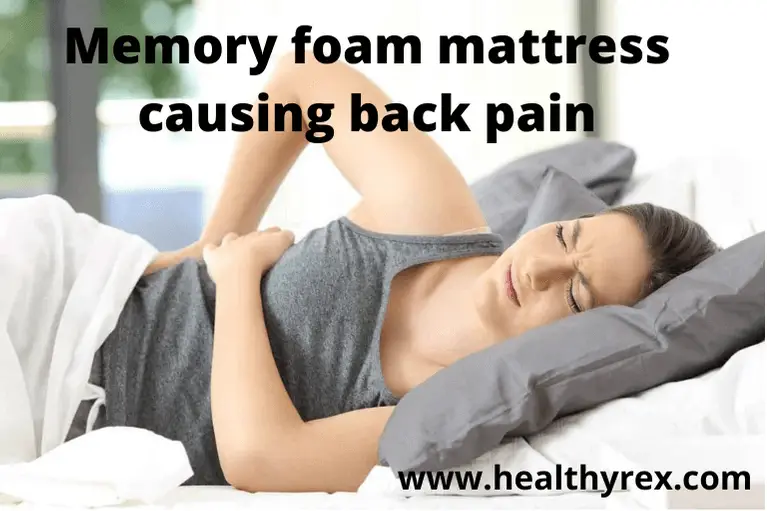 Many people always think; can memory foam mattress cause back pain? If your mattress's firmness level doesn't suit you, it can result in back pain. The mattress with ideal firmness works by relieving your pressure points keeps your spine in neutral alignment and would be best for your sleep position.
If you are using a soft mattress or medium, then side sleepers will be most comfortable. On the other hand, on a firm mattress, you can sleep comfortably using back and stomach sleepers.
How to know whether the reason for your back pain is your mattress or not?
There are different causes of back pain, which are proven scientifically; thus, it becomes hard to tell that can your memory foam mattress causes back pain. But still, there are three ways you can tell whether your memory foam is the cause of your back pain.
The first way is by observing the timing of your stretch. If your bed mattress is the cause of your back pain, you can certainly feel it when you wake up. However, you can quickly get rid of this pain by thoroughly stretching your back for 15 to 30 minutes.
The second way to find out that your mattress is the cause of your back pain is by observing your sleep's smoothness. If you're are frequently turning and tossing at night, or during sleep, you wake up at random times, then it is undoubtedly a sign that your bed mattress isn't ideal for you.
The third reason might be your old mattress. If your mattress has lasted for more than eight years, then there are maximum chances that your mattress is not in its best shape. Old mattress lost their ideal firmness with time and use.
In this case, the old innerspring mattresses start to sag and can be the cause of your back pain.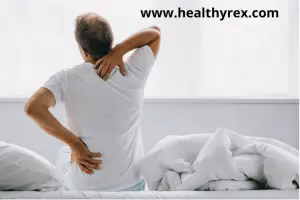 Can memory foam mattress cause back pain?
Proper night sleep is among the few things that can affect your mental and physical health as well. All mattresses are not comfortable for your health, and most noteworthy is their disturbance during your night sleep. You can never have a proper sleep without any disturbance on an uncomfortable mattress.
Many of us are seeking an ideal mattress, therefore, turning to new foams types. The main advantage of an ideal mattress is that it alleviates your turning and tossing during sleep. Over these years, memory foam mattresses have gain popularity. There are many options in a mattress, but as well as there are hesitations about its effects.
If you are willing to pick a memory foam mattress, be sure that you have checked its pros and cons. Regarding memory foam mattresses, there are plenty of studies about its advantages and disadvantages as well.
On the base of individual use, there are mixed results about it. That's the reason you should do self-research for the mattresses you want. You should know about the thing you are going to purchase.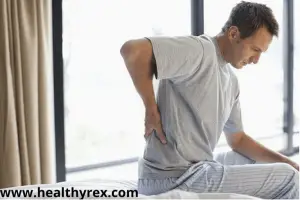 Memory form mattress and back pain
These days the cause of back pain is not only your age but many other reasons as well. The cause of back pain is our sleeping pattern and alignment of the spine during sleeping. Every mattress doesn't support the back, but particular mattresses are especially concerning the person's alignment and comfort.
Different individuals experience different results according to even from the same mattresses. In the case of memory form mattresses, these are not perfect for everyone's use. This mattress doesn't provide support to the spines and aligns.
Some people can face back pain due to their irregular sleeping patterns in which the spine is not aligned correctly. Despite all these, the memory foam mattress is still recommended for back pain.
GET INSTANT ACCESS
Relieve the Root Cause of Back Pain & Muscle Pain, Fast Pain Relief Guaranteed!
Join Now to 'Back To Life' Erase My Back Pain Stretching Plan to Get Relief to Your Back Pain, Sciatica, Lumbar Pain, Spinal Stenosis, and Back Pain From Accidents or Injuries. Discover This 10 Minute Easy Stretch that Will Help You Struggle With Back Pain. 60-Day 100% Money Back Guarantee.
Disadvantages of having a memory foam mattress
Before discussing the advantages, it is essential to discuss that two different people can never experience the same thing even from the same mattress. Hence the disadvantage is dependent on the individual and his experience.
Some mattresses can cause to sink the hips too low into the mattress. In other cases, it can be a very uncomfortable experience for the people having a more massive body. One of its main disadvantages that are usually experienced by new owners is offgasing. It is the condition in which the material releases its chemical into the air.
When the mattress is new, it secretes a weird smell in the room.  But it is not a big problem, and there are many solutions to remove this smell before putting sheets on to the mattress, wait for some time and let its air out.
Another problem that many of us experience by memory foam mattress is the retention of the body heat. Indeed the experience is so problematic that its user can't sleep properly, especially in summers. Again not everyone has the same issue about it as these problems depend on the user.
Advantages of a Memory Foam Mattress
Heat retention is not adverse to everyone; for some people, it has a positive impact. Your memory foam can become softer by heat retention, and it becomes easy to mold to your body. When you leave the mattress due to the elasticity of the memory foam mattress, it returns to its original position and removes the body heat.
The mattress mold according to your body and beneficially support your body. For many users, the memory foam mattress gives the benefits of pain relief. At the same time, particular regular mattresses damage certain pressure spots and result in back pain. The people who are facing muscles or joints pain, chronic back pain and arthritis, its use can make their conditions even worse.
Memory foam is a better solution in these conditions and may be beneficial in providing a cushion for a better night's sleep. If you are among the people who have to face allergies problems, then memory foam is a perfect choice.
Most noteworthy is its hypoallergenic material; hence it acts as an allergen barrier. It causes far fewer problems as compared to mattresses. It gives you better sleep and less allergic problems.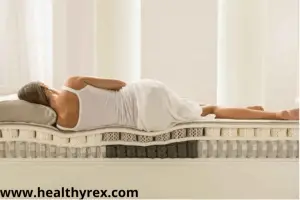 How to know whether the mattress is right or not?
It is essential to do some research on the product before purchasing and saves money. It means you have to look for several factors to have a mattress of your choice that is not only comfortable but also alleviates your back pain.
Here is a list of some of the most important things you must consider before making a purchase.
Make sure you purchase the memory foam mattress that fits your bed frame properly. Any incompatible and inconsistent memory foam mattress may not serve its functions properly. For comfort, remember that a perfect match is essential.
Different types of mattresses are made up of different types of materials. All matrices are not the same and are of different types. Its types include traditional, gel, and plant-based. Before making a purchase, you should research to find out the best for you.
Your sleep position also affects your mattress choice. Some mattresses are better for back sleepers, while some are perfect for side sleepers. You should research all forms to find out the best for you.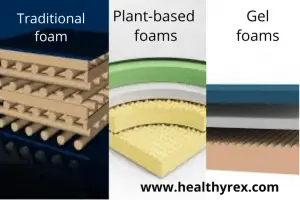 Is there any difference between traditional, gel-based, and gel foam mattresses?
Yes, there is a big difference between the types of mattresses.
Traditional foams
This foam type is stable for many of its users. They have been popular for quite some time and have many more benefits. They are always suitable for people who have some specific pain areas such as back pain.
Plant-based memory foams
Plant-based memory foams are elastic and give a natural feel to the user. Compared to the traditional memory foam, they are quick to return into their original shape more quickly. By using plant-based memory foams, most of its users are very satisfied.
Gel foams
A gel foam may prove to be the best option for the person who can't have a proper sleep due to heat retention. It gives a more refreshing material and provides proper sleep to the user. It is a combination of gel and traditional mattresses, and many people prefer it due to this feature.
Purchase Now
DreamCloud - The Comfortable Luxury Mattress ($200 Off With Free Gifts)
Whether You Sleep On Your Side, Back, or Awkwardly Wedged Between Your Cat and Partner, Individually Wrapped Coils Adapt to Your Sleep Shape. Gel Memory Foam Cradles Your Shoulders, Back, Hips, and Problem Areas by Gently Contouring to Your Body. 365-Night Trial. Lifetime Warranty. Free Shipping & Returns If You're Not 100% Satisfied. Financing Available.
What to Do If I Have Back Pain?
Whether the cause of your back pain is your incorrect sleeping position or physical activity, finding the solution to this problem is essential. In many situations, the people who are having back pain problems are mainly due to their old mattresses that have lost their ideal firmness.
Hence it is essential to switch mattresses after a fixed time. It is essential to give a try to different mattresses to find the best for you. Indeed all mattresses are not ideal for use. Memory foam mattresses are becoming better with time and due to its ever-changing feature.
Before purchasing, remembers that the choice of your product doesn't matter. The thing that matters is the spin alignment, and it should be the utmost priority. Indeed it is beautiful when it comes to alleviate the pressure from specific points of your body and can provide much relief to your pain.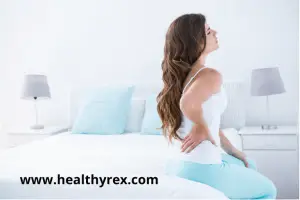 Would the adjustment work?
Before going shopping for a mattress, it is better to get a wellness adjustment from your chiropractor. It would be a great idea and would work. If you can do this you there are maximum chances that you're new mattress proves to help relieve your body pains. In this way, your new mattress will play its role to better your sleeping posture and as well as gives you support.
As your chiropractor is experienced and has all the necessary information about the mattresses and the body aches points of the users. He can give you more useful recommendations about the management of your mattress.
End words by the writer
You can cure your chronic back pain by buying a mattress that has ideal firmness. However, you can schedule your routine to have some time for stretching. After waking up and before going to bed are among the ideal time you can have for stretching. Besides, it makes your spine more flexible.
Makin correction in your sleep posture is also the best and ideal thing and helpful in alleviating your back pain. In this case, it is advised to sleep on your side, having a pillow in your lower back and hips. If you want to have the right mattress, make sure you have done complete research about it.
The FAQs About Back Pain For Using Memory Foam Mattress.
Can memory foam mattresses cause back pain?
If the firmness level of your memory foam mattress doesn't suit your body, then it can indeed be the cause of your back pain. Besides the firmness, the age of your mattress also matter. If you have used a mattress for more than eight years, it can result in your back pain as it has lost its elasticity.
How can I relieve my back pain from a mattress?
There are many ways you can use to alleviate your back pain. The first and probably the most working strategy is to switch your mattress after doing complete research. Avoid the mattresses that are too hard or soft. Most noteworthy is the use of pillow for keeping the spine aligns.
What is the reason that a hard mattress hurt my back?
Many people who are using a hard mattress are facing problems with their back. A hard mattress is so firm that it causes misalignment by pushing your pressure points. That is why a mattress having an ideal firmness level is especially important for the person having back pain.
Related Reading: